So much love.  So much love lost.  Where did it all go?
I'm driving home alone after a long summer weekend with friends.  I draw up beside a pair of young rebels flying down the pavement on a motorcycle in the lane next to mine, defying the law that requires that they wear helmets.  Her girlish arms wrap around his waist, her mouth presses against his ear.  His head tilts back toward her, his mouth opens in laughter.  Her sun-streaked hair flies out behind her.
I know them.
I know them well.
Georgia and Joe; they are the ghosts of my young love and me the summer after my sophmore year at college.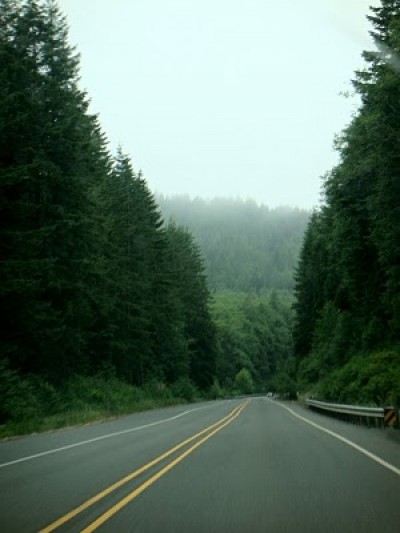 We streak past tall pines crowded thickly together along the side of the highway.  My windows are rolled down.  The scent of balsam fills my nostrils.
We slow down as we drive through the towns with French and Native American names; names that caress as they slip through my lips, names that translate as, "The Lake That Speaks," "Translucent Waters," and "The Breathing Hole of the Gods."
The young man with soft shiny brown hair whipping around his face wears a tight t-shirt and ripped jeans over his lean body.  His battered boots are planted on the metal posts jutting from the side of his bike.
Joe dressed like this.  Joe guided me up and down this highway, through the towns and into the woods.
I can't bring myself to speed up and leave them behind.  I left Joe several times.  I can't bring myself to leave him again.
The closer we get to Big Bass Lake, the more the trees lining the road are edged out by billboards advertising summer resorts.  These are the same ugly billboards that littered the side of the road as Joe and I whizzed past decades ago.
The most familiar of them all appears:  The Lost Pine Lodge/For Family Summer Fun.  The motorcycle slows and turns down the road that goes nowhere except the place where Joe and I met.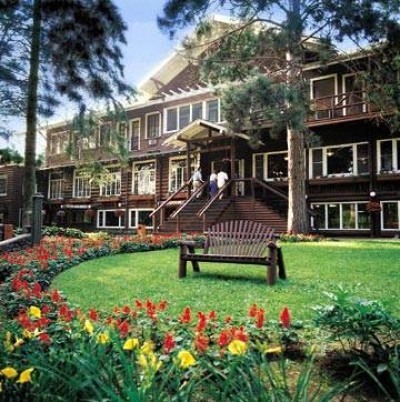 He and his friends drove up from Louisiana for summer jobs as bus boys.  I came up north from the big city to work as a waitress.
For our first meeting I wore a uniform two sizes too big.  My hair was pinned up in a bun under a hair net. He carried heavy trays laden with hamburgers and fries for families waiting in
the un-air conditioned dining room.  Sweat rolled across his forehead, down his nose and dripped onto the fries.  Plop.
As a girl of 12 I stayed at the Lost Pine Lode with my mother and father.  The college-aged staff occupied the edges of my summer as beings of beauty and unattainable sophistication.  Now I had grown into one of them.  But,  instead of a world of cool sophistication, I immersed myself in a world of innocent sensuality, all because Joe quickly identified the playful spirit lurking under my polyester and netting.
Joe's roommate left Lost Pine Lodge two weeks after arriving.  I moved into his cabin two weeks later.  (Read Your Naked Body for images of the two of us in his cabin.) During the next few months my world expanded to accept the gifts of new experiences this southern boy routinely handed me.
His motorcycle.  We rode it whenever we could.  When not riding it, I'd watch as he disassembled it, oiled and polished the pieces and reassembled it.
Mud slides.  This was a form of amusement he'd picked up at Woodstock.  After a full day of rain, a group of us, clad in bathing suits, gathered at the top of a wet, sloppy path that sloped down to the lake.  Joe went first, running, then throwing his body sliding like a seal down the hill.  Soon we were all convulsed in laughter and covered in slippery mud.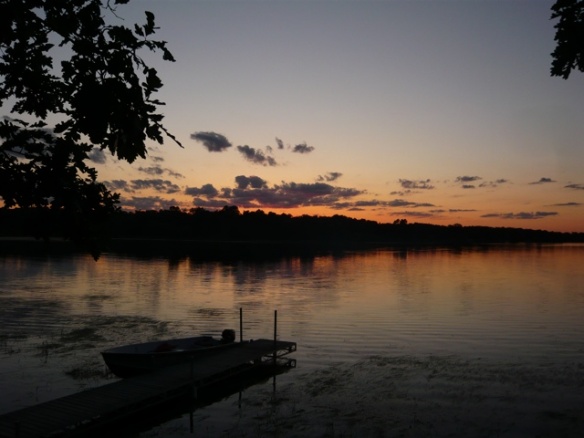 Skinny dipping.  Late in the evening of one endlessly long, endlessly hot day, with all the respectable families congregated in their cabins, tucking the kids into bed and playing games of bridge, a bunch of us cannonballed off the dock into the cool water.  Joe slipped off his trunks, held them up above the water line and said, "This feels great.  Strip off those suits!"
We did.  We paddled away from each other for privacy in our nakedness, stripped off our suits and swam quietly under the full moon.  Oh, and it did feel glorious.
Getting high.  I smoked marijuana for the first time at a party organized by a couple of other bus boys.  As Joe and I strolled back hand in hand to his cabin around midnight, with the crickets singing, a warm breeze rustling the leaves in the trees and him humming a Van Morrison tune, the beauty of the moment grew bigger than I could contain.  I wanted to plunge my entire body into that beauty.  I unbuttoned the cuffs of my shirt, then the buttons up the front and pushed it back off my shoulders, to let it drop on the ground behind me.
The night air caressed my half-naked body as deliciously as did the cool water when we skinny dipped.  Joe snatched up my shirt from where it had fallen on the path as I unbuttoned and unzipped my jeans.  We arrived at his screen door before either of us found out if I would have walked completely naked through that gentle night.
So much laughter and tenderness and adventure that summer.  So much love.
But summers end.  That's what they do.
My parents came, packed me up and took me away, back to their tidy home and orderly routines.
"How was your summer?" my mother asked when they showed up at the cabin door – the door of the cabin where I was supposed to have stayed, not where I did stay.
"Make any new friends?" Dad asked.
This all happened decades ago, and yet, as I watch the couple on the motorcycle ride up the road to Lost Pine Lodge, I can see the Stone family Oldsmobile turn off that same road and pull onto the highway I'm driving along now.
I see the girl in the back seat crane her head backward to catch one last glimpse of brown tousled hair and a lean body mounted on a motorcycle.
So much love.  Lost.
Has a summer love ever touched your heart?  When and where?  Maybe this summer?