I haven't completely lost my touch.  I still have my sources.  I'm using them to take one lucky subscriber on a sensual journey to far away and long ago.  The scent from this exotic, rare perfume will take you there. (see Valentine's Day to read about the power of perfume).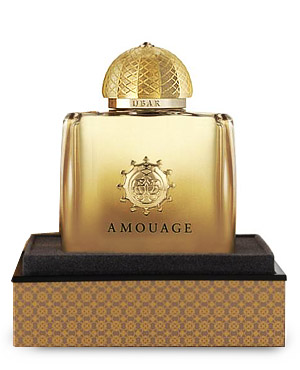 Niche luxury fragrance house Amouage has reintroduced Ubar for Woman, a sophisticated and mystical perfume inspired by the rediscovery of the long lost ancient Arabian frankincense trading city of Ubar, called the Atlantis of the Sands by Lawrence of Arabia and which was rediscovered in 1992 in the South of Oman.
To get the exciting chance to win Ubar,  you have to do something for me- for Georgia – first:  You must subscribe by February 9th to The Diary of the Vixen Divorcee, or if you are already subscribed, get someone else to subscribe.  Doing so will enter you into a drawing, the winner of which will receive a bottle of perfume from Oman.
What do you have to do to be entered in the drawing?
If you are a current subscriber:
Get someone you know to visit The Diary of the Vixen Divorcee and subscribe.
Add a comment to the bottom of this posting with the initials of the person who subscribed.
You and the subscriber you recruited will be entered in the drawing.
You will have one entry in the drawing for each subscriber you recruit.
If you are not currently subscribed:
Go to the home page and click on "Subscribe"
Enter your email address and click on "Submit"
You will automatically be entered in the drawing and will receive an email whenever I post (about twice a week).  This is free.
If you want to enter the drawing more than once, you can also follow the instructions above for current subscribers.
Remember, you only have until midnight February 9th to qualify for the drawing.
The winner will receive an email from me following the drawing to verify mailing details.
This could be the unique Valentine you are seeking to share with someone special in your life.  Maybe that someone is you.
Enter early, enter often.
Click here for more on Ubar