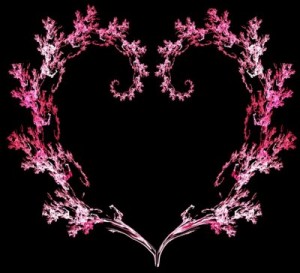 The last Valentine's Day I celebrated with my former husband, Alan, surpassed any dream I could ever have.  None of the Hallmark writers or designers could have come up with this scenario.
Alan had been travelling excessively for business.  He missed his birthday, my birthday, our wedding anniversary.  But it's Valentine's Day, he's home and
we're going to make it special.
A simple dinner in our dining room, served on the heirloom porcelain.   A bottle of Burgundy poured into the decanter two hours before dinner and sipped from Lalique glasses.  The candles flicker, a Mozart symphony plays softly in the background.  He wears his tuxedo.  I wear my favorite floor-length black velvet gown, the one with the deep V in back.
We've finished eating and are sipping the last of the wine when he pulls a little bottle out of his pocket.  He starts his tale.
"I had an extra hour between meetings when I was in Muscat, Oman, so I explored the souk, the open-air market.
I followed my nose to the source of the scent in the air.  Found a stall full of copper kettles filled with bubbling liquids condensing up through glass tubes and then dripping into large glass bottles. At the back of the stall I saw heaps of flower petals and smaller bottles filled with heavy liquid.
The man working in the stall told me how perfumes are made.  He explained that, as long as there has been a souk in Muscat, his family has had a perfume stall in that very spot.
The stall keeper then said, 'I see by your ring that you're married.  Let me give you a bit of Oman to take back to your American wife.'
He took a dropper and extracted fluid from several of the bottles around him and added it, drop by drop, to this bottle."
Alan hands me the small bottle which I open and hold to my nose.  The scent is heavy, rich, deeply exotic.  I'm about to put some on my finger tip when Alan reaches across the table, takes my hands in his and says, "Wait."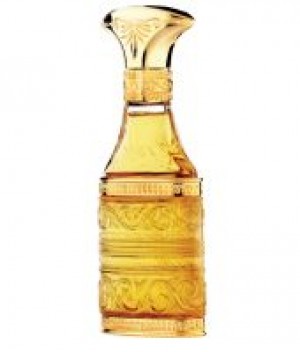 He continues his story.  "The stall keeper told me the scent is called Morning.  When I thanked him for telling me the name, because I knew you'd want to know it's a daytime scent, this is what he said.
'No, not at all.  When it is dark and you are alone with your wife, put one drop of this perfume on the hollow of her throat and one drop on her belly.  You will both ascend to the heavens.  When you return from paradise, it will be morning.'"
I leave the table, close the bathroom door behind me and place the drops of perfume exactly as directed by the Omani perfumer.
When I return, Alan takes me in his arms and we waltz to the song he has chosen.
 I dreamt I dwelt in marble halls
With vassals and serfs at my side.
And of all who assembled within those walls
That I was the hope and the pride.
I had riches too great to count, could boast
Of a high ancestral name.
But I also dreamt, which pleased me most
That you lov'd me still the same,
That you lov'd me, you lov'd me still the same,
That you lov'd me, You loved me still the same 
The song ends.  We climb the stairs, side by side, to our bed.  When we return to earth, it is morning.
Today is again Valentine's Day.  Two years have passed since that Valentine's Day.  Our divorce was settled a few months ago.  This is my first Valentine's Day as a divorcee.
The phone on my desk rings.  I pick it up.  The receptionist says, "The UPS guy just dropped off a box for you."  She pauses dramatically, then adds, "I think it's flowers."
I'm new to this job and my co-workers know blessedly little about my private life.  When I arrive at the front desk, I find a cluster of women and what is, without a doubt, a box of flowers.
I look at the address label.  One of the women asks, "Who's it from?  Who's it from?"
I smile at her and say, "Looks like I have an admirer," then head back to my office.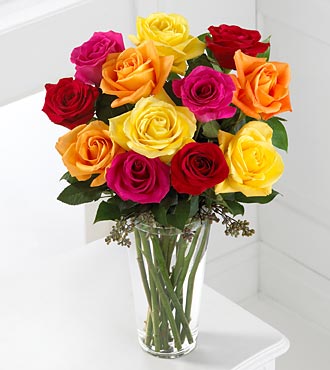 The box contains a dozen roses; a profusion of red, yellow, peach and pink.  I dig out the envelope, open it and pull out the card.  This is its message:
"????? – Alan"
____
What would you do with a scent that had the power to do what "Morning" did for Alan and me?  You may have the chance to find out.  Come back tomorrow.