Not only in the age of Jane Austen was it universally acknowledged that a single man possessed of a good position is in need of a wife.  In this age and this city, the belief still holds strong.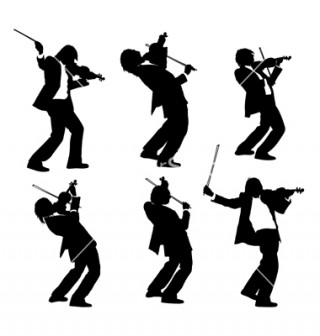 Since our orchestra hired as its concertmaster a divorced man, serious note has been taken.  Society matrons sit transfixed in their seats, watching the passion of his playing, the way he sways as his bow caresses and plucks the strings of his violin, the way his gray locks fall over his brow.
The unmarried among us fantasize about what those strong strokes and practiced technique would be like applied to us.  The married women sublimate by plotting matchmaking strategies for their single friends.