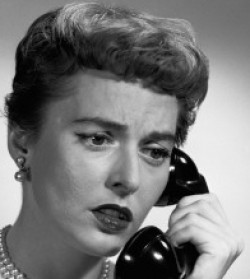 Another unexpected first in my mature middle age:  Telling a suitor that I don't want to see him again.
I'm such a coward.  I told Chet over the phone. (You last read about him in How Not to Impress a Woman.)
I had the best intentions to do it in person.  Truly I did.  I set off to meet him for brunch Sunday morning fully intending to tell him that he was wasting his time with me.