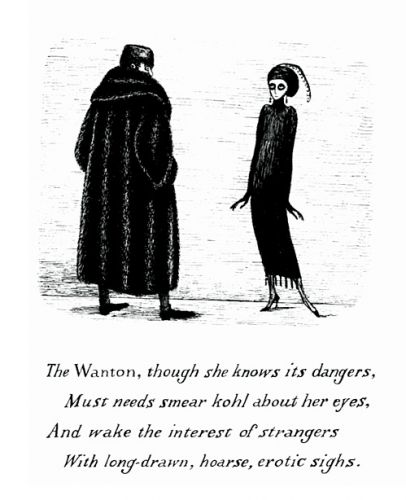 My destination a week ago today was the Butler Library of Rare Books and Manuscripts.  My purpose was to see an exhibition of the work of Edward Gorey, an American writer and illustrator.
Yes, he was eccentric.  Yes, he marched to the beat of his own drum.  Yes, these are characteristics I cherish in the men close to me.
But no, Edward Gorey is not the man I love.