Two days after leaving Kinsale I heard my saddest song. Ireland touched me unexpectedly.
My mother's roots were solidly Norwegian.  Her ancestral traditions dominated my childhood.  I never gave a thought to the 25 percent of my makeup that's Irish.
That is, until the day in 2005 I stepped off the plane in Dublin airport.  Then every gene fragment in my body that harkened back to one of my two Celtic great grandfathers demanded attention.  I was home.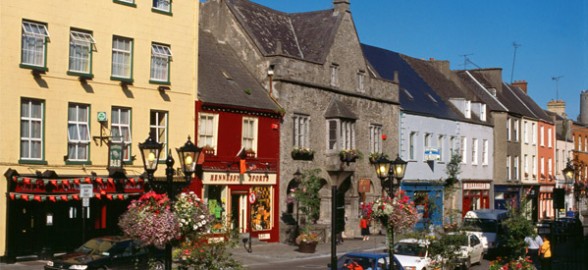 The first morning over breakfast in a B & B outside of Kilkenny  I said to our hostess, in my most sprightly manner, "Two of me great grandfadders were Irish."
After she left our table without responding, my friend Reggie said, "That was a Scottish accent.  Maybe you should quit trying to sound like a local." (He'd know.  He was in Scotland with me – Kidnapping Men Part Two.)
Morning number two over breakfast I said to our host, "Two of my great grandfathers were Irish."
After he left our table without responding, Alan, my husband at the time, said, "I just read in our guidebook that there're more people of Irish extraction in America than in Ireland.  Maybe they've heard this before."
I decided to keep my genetic awakening to myself.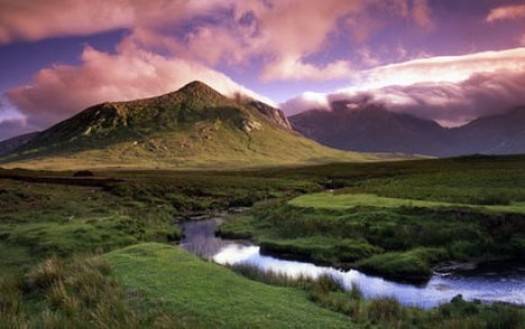 So it's two days after leaving Kinsale and we're driving through the open, peat rich countryside of Galway.  Reggie's driving, Alan is next to him and I'm in the back.  A CD we bought the day before is playing.
The men are talking about something but I don't care, don't even notice the topic, because the song that's playing, a song I've never heard before, is about my two great grandfathers
The lyrics of Kilkelly are lifted from letters written by a father to his son who has moved to America.  They span 30 years.  When these letters were written, when my ancestors emigrated, not long after the potato famine, you didn't hop back and forth across the Altantic on a jet.  When you left your home and family, you knew you'd never see them again.
That's what the letters express; the longing for the son the father knows he'll never see again; the longing for my great grandfathers.
The last stanza is a letter written not by the father but by the son's brother, telling him their father has died.
The song ends.
Reggie break off his conversation.  He says to Alan, almost in a whisper, "Georgia hasn't said anything in a long time.  Is she sleeping back there?"
Alan's gaze meets mine in the rearview mirror.  He says to Reggie, "No.  She's not sleeping.  She's crying."