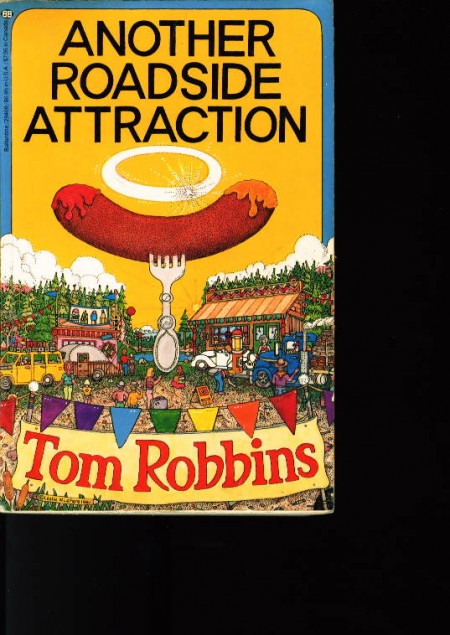 Do you remember reading this book?  If you are of a certain age, and from a certain generation, it is emblazoned in your memory as clearly as it is in mine.
After driving around California for a week, I just may have to dig up a copy and dive back into it.  California is the land of
roadside attractions.  Some are tacky, some maintain a least a guise of good intentions to please and edify.  Others are just plain beautiful.
Alexandra and I explored one place from each of the two latter categories on a recent Sunday in Sonoma County.
For the geographically challenged, the expectation when pulling into the Petrified Forest outside of Calistoga might be that this was The Petrified Forest. But no, that would be in Arizona.  This one cost $10 to enter, took 20 minutes to stroll around, and even came with a garden gnome.
Still, the trees had lived 2,000 years, and had fallen 3 million years ago.  All of which gave me pause to consider my little struggles on my so short path through this life.  Maybe that's the purpose of roadside attractions, to give you pause for comtemplation.  There at my feet was a tree that had been part of the cycle of the seasons for 2,000 years and then had spent the next 3 million transforming into stone.
Also near Calistoga we passed Old Faithful.  That gave me pause, for just a moment.  But no, Old Faithful is in Yellowstone Park.  I could tell by the roadside signs that a visit to this attraction would entail money spent on tackiness.  We drove on by.
We drove on dusty back roads outside of Santa Rosa, going by inadequate maps and directions from gas station attendants and roadside fruit vendors until we found Matanzas Creek Winery.  Until we found the beauty of fields of lavender in bloom on a lovely day in June.  I thought we were truly lost and had found our way to Provence.  Alexandra thought we had found our way to Paradise.  Judge by the photo.  Where do you think we were?