On a perfect Sunday afternoon in June I bike across the city to the park.  Life is good.  The world is full of happy people holding hands, pushing kids in strollers, soaking themselves in the spray from fountains, amusing themselves with the fanciful art.
I have everything to make me content; a comfortable bench to sprawl on, a cold lemonade to sip and popcorn to munch.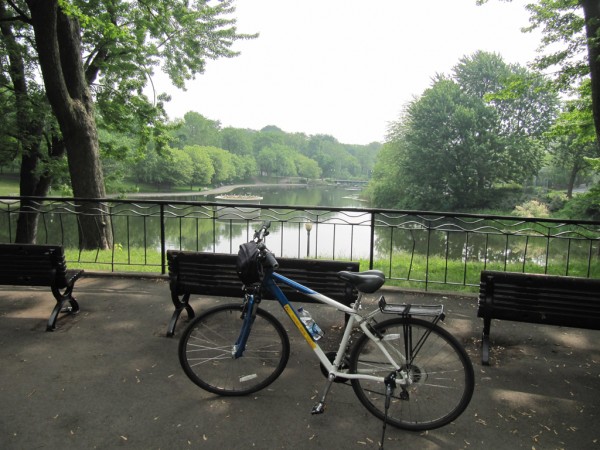 My bubble of contentment bursts when I spot him striding across the plaza, headed right in my direction.  Chet, the guy I broke up with months before (Breaking Up is Hard to Do).  Chet, holding hands with a woman, both of them beaming.
I should be happy for him, right?  Pleased that he isn't still nursing hurt or anger over our failed relationship.  That would be the charitable response, right?
But no, instead I shove my sunglasses back on, sink even lower on the bench, fearful that he'll see me.  I clutch my stomach in sharp distress.   Cold and nausea spread through my body.
How can it be?  How can this possibly happen?  How can a man who desired me, who professed being intoxicated by my many charms, how can this same man smile blissfully while holding the hand of such a common woman?  Aggressively ordinary describes the woman he beams at.
The answer comes to me after they've passed safely by, after my distress subsides.  It's quite simple, really.
I kept saying, "No."  She said, "Yes."