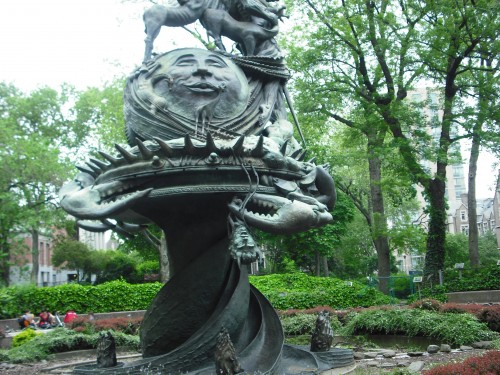 I stumbled upon this statue in a garden in New York City
Look at the detail of a man's head that has been bitten off by a lobster.  Isn't this about the oddest thing that you've ever seen in a statue?
This is what it immediately reminded me of: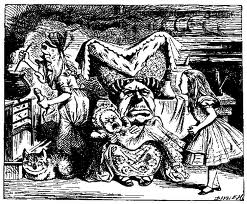 An illustration by Sir John Tenniel from Alice in Wonderland.  Can you see the similarities?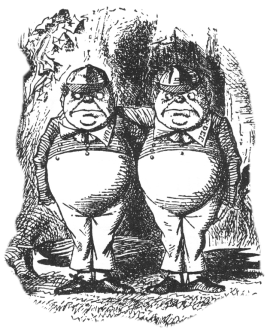 Or with this drawing of Tweedledum and Tweedledee, also from Alice in Wonderland?
At this point, you're probably saying, "Enough of playing with us, Georgia.  Get to the point.  Where is this statue?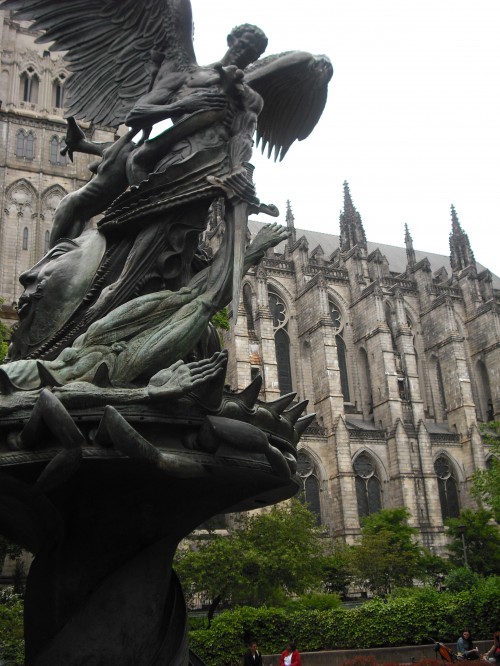 The Battle of Good and Evil rises up in the garden of the Cathedral of St. John the Divine.   Although the head of Satan dangles from lobster claws, don't you think it's safe to assume that the Archangel, sword in hand, had something to do with his demise?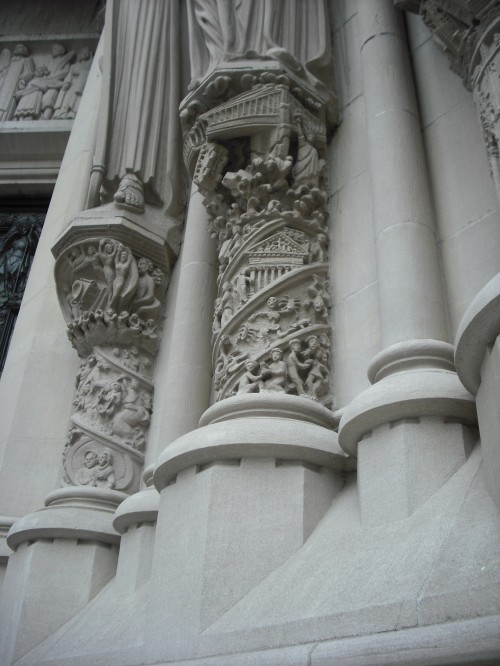 The Cathedral was built in the late 1800's.  One of the columns depicts the collapse of the World Trade Towers.
Before you get  excited about the artisans foreseeing the future, consider that this is one of the greatest architectural follies I've ever seen.  The money to carve these columns wasn't raised until recently. Currently, there is not enough money in the coffers of the bishopric to keep up with routine maintenance, much less any major renovations.
However, the beleagured congregation of a mere 1,500 families boasts that this is the largest cathedral in the world.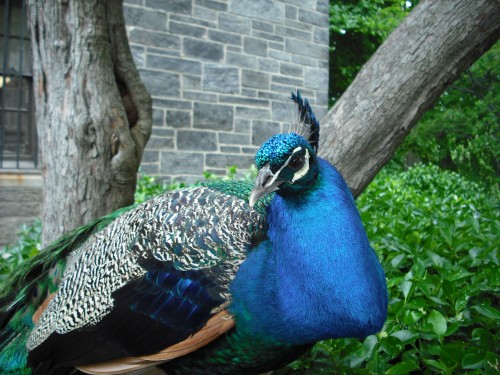 This peacock presides over it all; statue, garden and cathedral.  As do peacocks around the world.
Could one extrapolate the worldwide role of men from the life of this peacock?