Time for another male voice in The Diary of the Vixen Divorcee, don't you think? My divorced friend, Mick, is here to provide it for us, with his tale of online dating. The brave man has gone where I haven't dared to tread, yet.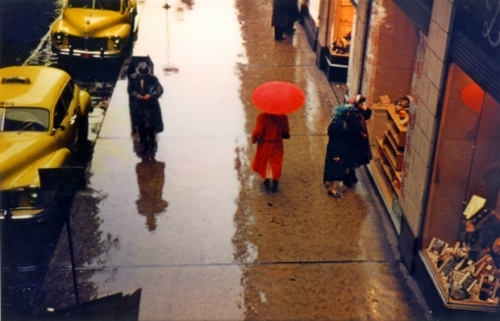 After two years I'd moved on. I'd survived a public divorce, in which I had played a costarring role, the person who didn't want it in the first place. I'd been the cuckolded husband, the last one in town to know, apparently the very last one. But that had been two years ago, and from what I'd eventually learned the extracurricular activities had maybe gone on two or three years before that.
I made a conscious decision not to date within my existing social network. That decision, and the intervening twenty-four months, had taught me bars and clubs weren't the place to meet women, at least not for me. Maybe it was the sort of bars or clubs I went to, maybe it was the type of woman I was attracted to. I really don't know, I only knew it wasn't working.
Enter unsolicited advice from my friend, Wendy. "Give the online dating thingy a shot. You get to see what they look like, they get to check you out. You can explore mutual interests, see if you'd actually enjoy each other's company beyond a glass of wine. Besides, if she thinks you're a creep, she can just block your emails and move on. Look on the bright side, you can save whatever money you were spending trying to get women drunk on dollar shots."
"I'm usually buying a glass of wine, it's running about seven bucks a toss," I replied.
"Whatever."
The seven bucks drove home the wisdom of Wendy's argument. I went on to tell her that I wasn't cheap, but lately I'd found myself ordering someone a beverage, then three minutes after the drink arrived I was hearing a voice that screamed 'flee the scene'. The next thing I knew I'd said something like, "Look, nice to meet you, enjoy your drink, but I'd better get going," then I ran to my car.
"I'd like to hear their side," Wendy said, unconvinced. "Just give the online thingy a try, okay?"
She wrote down three sites for me on the back of my business card and gave me a time frame. "We'll meet here for monthly updates and I'll want details, Mister. Oh, thanks for buying the drinks," she said, then ran out the door.
I'd met a number of women over the following months, all different, all very nice and just now, all off my radar screen. Which was why, tonight found me sitting at the corner table of a trendy, little, Italian restaurant. I was waiting for my latest internet friend, Cindy, to appear. We'd actually been chatting back and forth for a number of months, but it seemed when Cindy was available I was not, or vice-versa. Still, online friends and all, we continued to chat back and forth three or four times a week, occasionally for just a sentence, more often for twenty or thirty minutes.
Two weeks ago, Cindy took the plunge and typed; "For God sake, this is insane. Send me your cell number and I'll call, God knows you're not getting the hint."
Okay, I was dragged kicking, if not screaming, because I'm a guy and sometimes we just don't get it. It has to be right out in front of us and then beating us over the head just to make sure. Anyway, the stage was set. I was here ten minutes early, Cindy was approaching the ten minutes stylishly late mark. I was watching out the window, waiting for her to appear. More than a little excited, a bit anxious, frightened, all of the above.
It had already been hot a week, then about three in the afternoon it began raining. Not hard, but enough so there were umbrellas, people hurrying with heads down. Windshield wipers were going and puddles had formed along the curbside. Despite the rain it was still hot.
I watched her crossing the street quickly, or at least as quickly as she dared wearing heels on wet pavement. She was wrapped in a black raincoat, blond hair shining, gorgeous skin, sparkling eyes. Her online pictures looked great, but she looked even better in the flesh. She walked past the window, glanced in as she went by, but didn't see me. It wasn't the sort of place where one jumped up and pounded on the glass at people outside.
A minute or two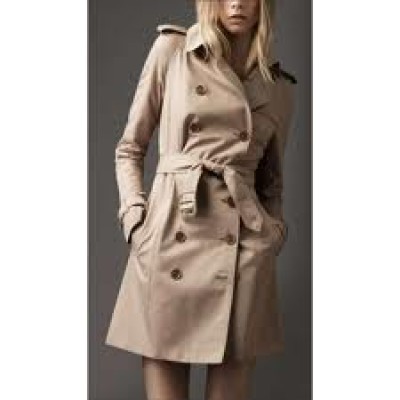 later she was led to my table by the young hostess.
"May I take your coat, ma'am?"
"No, I think I'll just keep it, thanks."
"Thinking of making a fast get away?" I said. I was standing, pulling out her chair.
She smiled, gave me a polite kiss on the cheek. Her eyes flashed as she gave the slightest shake of her hair just before she sat down.
"You want to toss that coat over the chair?" I indicated the empty chair wedged in the corner.
"No, I think I'll keep it on if you don't mind, at least for the moment," she said
"Cindy, nice to finally meet you. I feel like we're old friends. Wine?" I asked, sitting down and reaching for the bottle.
She nodded, looked around like she was sizing up the place and casually undid the top two buttons of her coat. She stared at me for a second then reached for her wine glass. I let my eyes linger for a brief moment at the gold crucifix dangling just above the top of her cleavage, no wonder he was looking down. I couldn't recall us ever discussing anything religious.
We chatted, like two old friends finally seizing the chance to catch up. We drank some wine, then drank more wine and nibbled on an appetizer. I was enthralled, to be honest. Cindy was ever the lady, interesting, engaging, funny, gorgeous and apparently still cold because she kept the raincoat on.
"You sure you don't want to throw that thing over the chair. It must be warm," I said, and reached for the wine bottle.
The rain had stopped and the sun was out. The street was actually steaming with vapor, the air humid, everything suddenly felt hot.
Cindy smiled, her eyes seemed to flash, like she was in on some private joke, or, did she just find me exceedingly clever? We finished the bottle of wine, ordered two more glasses. By this point the late dinner crowd was coming in, short sleeve shirts, summer dresses, sandals. We continued chatting. I'd lost the exact count, but we were somewhere north of our fourth glass of wine.
"Your home isn't all that far from here, is it?" she asked.
"No, as a matter of fact you can see it from the front door of this place. It's just up the street."
"I'd like to see it," Cindy said, and began to push her chair out and stand.
I quickly threw some cash on the table, then held the shoulders of her coat to help slip it off since it was so hot and humid outside.
"Here, you're going to roast, let me carry this," I said.
"I don't think that would be a good idea," she laughed.
"It's really hot out there," I replied, stepping round to face her.
She stood with her back to the restaurant, her eyes sparkled as she untied the belt from around her waist then slowly pulled her coat open. She flashed another smile, along with her perfect figure.
"Like?"
"Jesus Christ," I blurted. My eyes raced up and down her naked figure, bugging out of my head. I was suddenly on severe sensual overload.
"Everything all right sir? Would you like anything else?" our server asked as she approached from a few tables behind Cindy.
Cindy continued to flash a smile along with herself, holding her raincoat wide open.
"Anything else?" Cindy whispered.
"Everything's great," I said, breathing heavily.
We left, quickly covering the distance to my house.
"Okay give me the full report on your latest online dating, Mister, and don't tell me some woman showed up naked," Wendy said the following week.
"Okay, I won't, " I replied, and kept the secret.
Amusingly provocative, don't you think?
Sexually provocative, but also thought provoking. Ladies, would you do this on a first date? Gentleman, beyond the obvious, what would you think if a first date showed up like Cindy did?