Before starting The Diary of the Vixen Divorcee, I emailed my friend, Reggie, to check out what he thought of my idea of a blog about life as a single woman.  Typical man, he translated it into a blog about sex.  This is his response, except that I edited his choice of a photo; his was too racy for my diary.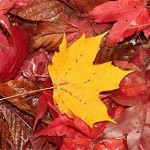 The perfect morning to sit down and answer your mail.  It's heavenly outside.  A balmy, wet, warm front is in the area.  Very feminine, this kind of weather.  Warm, wet, still, mysterious, close and yet the essence of it standing at a remove.  You know something's coming.  A good day to sit in the window early in the morning with the clothes line strung with pearls.
As to blogs?  No doubt there are many fascinating, wonderfully written ones out there. The same can be said for television.  Fine programing airs all the time.  But I don't want to bother looking for it.  I'm just not in that mode.  The whole notion of blogs and television doesn't interest me.  There's so much rubbish in them both, so much drivel, I'm not in the least interested in ferreting out the good stuff hidden in the heap.
And yet.  If I knew of a good one, if a good one were to drop in my lap, especially if it were by one I knew and wanted to keep in touch with, then I would definitely subscribe to it.  In your case?  Erotica by Georgia Stone?  Sign Me Up!
That is to say, if you are thinking of starting a blog of erotica, by all means move ahead with it.  I can't wait to see where you'll go with it.
And while we're on the subject?  An erotic blog is custom-made for these times we're in. Especially (Hate to say it) at our age.  I think my days of real life erotica are about over. And 'Hate to say it' doesn't even begin to describe the disappointment.  But it's true.  I've about given up on the whole thing.  Love and Romance have never seemed further afield, further out of reach.  Lady Lust still rides on my shoulder.  But that's the cruel part.  The most painful irony of all?  The one that assaults me damn near daily?
And it doesn't get better.  It only gets worse. There are lots of good looking women my age out here.  But they're all taken.  Especially here in suburbia.  Match.com?  I just can't.  It seems like the listing of the leftovers.  The refuse pile.  The scratch and dents.  I call it Dent-and-Scratch.com
So what I'm getting at is erotica.  There's heaps and heaps of erotica out there if you don't mind the fantasy.  Sex with yourself is nowhere near as interesting and not all that satisfying but it's a whole lot simpler and it sure has that going for it.
Is there anything more pitiful than men masturbating in front of the computer?  I suppose it's nothing new.  Only the form has changed.  Before it was a magazine. Before that a postcard.  Before that a painting, a vase.  At least it's not a trench coat on the school grounds.  And that's what I mean about it.  At least it's private. It's a bodily function.  Just go take care of it and get on with your life.
I've tried the 'friends with benefits' thing and it never seems to work.  Somebody always gets hurt.  And in a small town like out here?  You quickly get a reputation.  And I think I've got one.  I tell you I've never had more trouble, less success, getting something going in all my days.  It's like I've got this sticker on my forehead "Stay Clear!"  I would love to Google the Grapevine for Reggie.  I'd probably come up: "Reggie?  Fuck!  Are you kidding me?  He's dated every woman in this town.  Tongues wag stories of him on every corner."
So back to the point, erotica is where it's at.  And blogging it is perfect.  The ugly, raunchy, cold-hearted, fuck-them-to-death kind of sex that is out there on the web deep as Antarctic ice is truly frightening.  And who is it serving?  It's only out there in such staggering quantities because it's making money.  And gobs of it.
And who is it serving?  Men.  I'd betcha women make up a tiny portion of the consumers of it.  They're making money off it to be sure.  But it's not geared to them.  It's geared to all the lonely horny hearts of men out there.
Ok, enough.  I'm digging myself into a hole and it's a beautiful day outside.  I must be about it.
Love you always, even with all your clothes on.
Reggie
P.S. So, a resounding YES, Georgia.  Give us something good.  Give the world a drop of fine wine in this ghastly salty sea.
This is Georgia, again.  Dare I ask the question?  Am I giving you a drop of fine wine in a ghastly salty sea?
If you're interested in the thoughts of a man half Reggie's age, read Porn Addiction and the Fall of Men, from Matt Savage's blog.