My friend, Marlys, set me up on my first blind date.  Her description of the guy sounded intriguing and I was ripe to test the waters of the dating world, so I said, "Give him my phone number."
Our first contact should have prepared me for what followed.
He suggested dinner and a movie.  Okay by me.
He suggested The King's Speech.  Again, okay by me.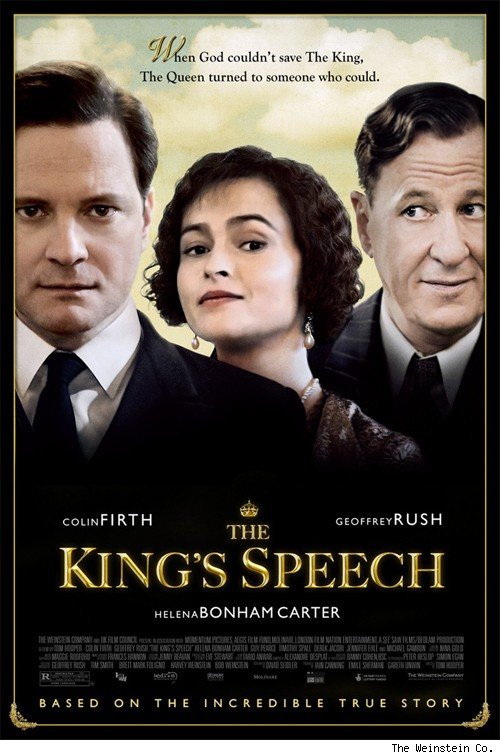 Then he suggested that we meet at the theater and go out to dinner afterwards.
Not okay by me.
I suggested, tactfully as I could, that since we'd never met, I'd be more comfortable dining first, then going to the movie.
He wouldn't budge.
That's how I found myself in the lobby of a movie theater, walking up to a strange man, hoping he was my date.
"You must be Georgia," he said, so at least that awkwardness was over.  And he was good looking; tall, slim, full head of hair (something I took totally for granted the last time I was dating, back in my 20's).
He'd already bought our tickets, another good sign.  Maybe the evening would be fine.
Sitting in a darkened theater in close physical proximity to a complete stranger is odd.
When that stranger is your date, it's even odder.  Think of those moments when something you're watching touches you, amuses you, scares you.  You turn to your friend to share that moment.  But the person next to me was no friend of mine and I had no idea how he'd react to what we were watching.
I loved the movie.  There was that.  He did, too, so we had something to talk about.
We were out the door of the theater and into the chilly night air before he stopped to ask if I still wanted to get something to eat.
Still wanted to get something to eat?  I wondered what that meant.  Was he thinking of just heading home without any effort to get to know me?
It was now 9 p.m. and I hadn't eaten, so I said the obvious, "I'm starved.  I definitely want to eat.  There's a good hamburger place across the street, my favorite wine bar is around the corner, and there's a cute Italian restaurant a block away."
His response was, "How about Pizza Hut?"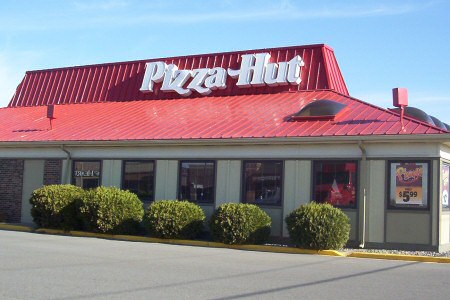 I glanced at him out of the corner of my eye, hoping he was kidding. No, he was serious.
"Pizza Hut?" I said.  "Where's Pizza Hut?"
"There's one only six minutes from here by car."
"But, but, there are all these options right here, within a few steps of us," I said.
"My car's right around the corner.  I'll drive and then drop you back at your car.  I love their pizza."
My thoughts didn't matter.  It was going to be Pizza Hut or nothing.  I was at that hunger stage where I'd faint behind the wheel of my car if I didn't eat before driving home.
He drove me to Pizza Hut.
Pizza Hut must serve a purpose in American life, since there are over 6,000 of them in the country.  They just don't serve a purpose in my life.  The plastic, fast food ambience of this Pizza Hut set the tone for conversation over our meal.  I couldn't wait to get dropped back to the familiar comfort of my car.   I made this happen as fast as humanly possible.
I don't remember anything about the conversation.  I don't even remember the man's name.
What I do remember, so  vividly, is the tense moment in the film when King George is about to tell the  British people that they are going to war with Germany.  The swelling, portentous, resonant chords of  Beethoven's 7th Symphony filled the movie theater.  That perfect cinematic moment made the whole  silly, awkward evening worthwhile.