My first vacation as a divorced woman.  A woman, I'll put this kindly, of mature middle age.  A woman, mind you, of reserve and discretion, the furthest from a vixen you could imagine, whose dear friends invited her to join them on their annual winter trek to Zihuatenejo, Mexico.  A little sun, good cheap drinks and food, beach and ocean time, laughs and fun.  Tonic for a grieving heart.
We're boarding the plane, me in my skinny pants, blazer, silk scarf and gold earrings.  I start to hoist my bag up to the overhead compartment when the man behind me, also of mature middle age, jumps up from his seat, takes the bag from my hands, stows it away and sits back down.  All in one swift, fluid movement.
I turn to thank him when something surprising happens.  The woman seated across the aisle from him shoots him a look of fury, reaches across and punches him in the arm.  I mean, punches him.
Just as rapidly as she lashed out at him, the thought crosses my brain, "What does she think is going to happen between here and Zihuatenejo?  I'm going to seduce him?  He's going to leave her and run off with me when the plane lands? Is this my life now?  I'm the threat, the vixen divorcee, for married couples of a certain age?"
That's when she was born, the vixen divorcee.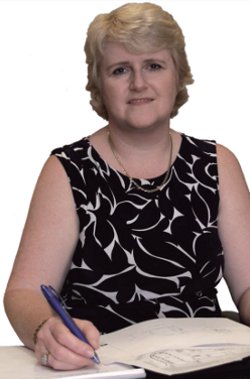 I am a blonde of mature middle age who writes.  Is this me?